j. bell & the LSB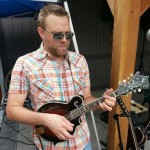 j. bell was born, raised and honed his musical and songwriting chops on the muddy banks of the Mississippi River. Always drawn to music, he has played nearly every instrument over the course of his life, but was never drawn to anything like he was drawn to the guitar. He can't quite remember when he started playing in bands, he has lots of memories of gathering in neighborhood garages and making noise with countless groups of kids. Eventually he started writing songs when he discovered Bob Dylan, Leonard Cohen, and Willie Nelson. Later he found the same draw in bands like the Counting Crows, Soul Asylum, Roger Clyne & the Peacemakers, and the Jayhawks.
In the mid nineties, he released several indie cassettes with the performance art-rock band "Doc's Kids" before settling in with "Urban Rust", a band comprised of other songwriters who released a couple of CDs. After Urban Rust, j. bell focused on playing solo acoustic shows and put out a couple of records of just him and a guitar before realizing how much he missed having a band. Always torn between wanting to perform quietly with an acoustic guitar and a flute and wanting to jump off of flaming Marshal stacks while screaming, his writing style hops from genre to genre. It's been called "twang rock", "alt country", "roots rock", "Americana" and just about everything else you'd imagine. j. bell and the LSB simply think of it as straight up rock & roll.
In 2001 j. bell and the Lazy Susan Band released its first studio album "you…up in lights". Performing as a trio, the band pursued the songs on that record in a way that tried to push them into a twangy, pop rock envelope. In 2003 the band wrapped up a year long house band stint and decided to commemorate it by recording an unplugged acoustic show. The result was the 2004 CD "Live @ Doc's Landing". The record featured songs from "up in lights" and songs from the studio album the band was working on. In 2006 j. bell & the LSB released what was to be their final record, "Something Else Entirely". The band continued performing, but at a reduced pace that eventually sputtered out.
Seven years later, j. bell tried a bucket list idea: to write, produce, engineer, record, mix, sing and play every note on a record himself. The result is: "$80 Whiskey". The goal was to let this collection of songs be what it wanted to be. Eclectic at best…all over the place at worst…but honest.
Now JBLSB is prepared to release their newest collection of work: Underneath a Minnesota Moon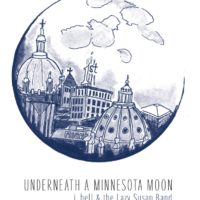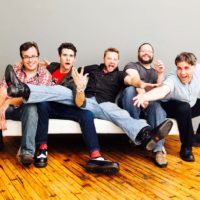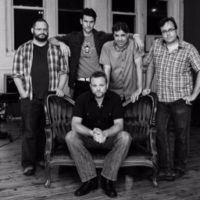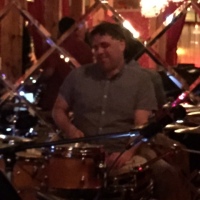 Kent Mortimer is the newest member of the LSB. Kent is a Minneapolis Music mainstay, a killer drummer and has had the Mayor of Minneapolis declare "Kent Mortimer Day" for all of the contributions he's made to the scene.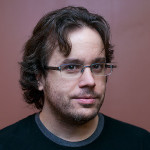 Tom Adams- Tom started spinning with the Lazy Susan almost 10 years ago as a go to sub on bass and rhythm guitar. His rock solid foundation made it impossible for the Susan to spin without him and he joined the band full time in 2006 shortly before the LSB released "Something Else Entirely". Tom has played in countless bands across the upper midwest over the years and we are happy to have his years of rock and roll experience gracing the stage with us.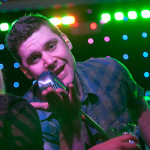 Brian Zirngible- aka BPZMAG, has been j. bell's musical partner in crime since 1996. The two make up the art-folk-rock-acoustic-comedy-trombone-pop act "Doc's Kids". BPZMAG is best described a "roots rock hype man" like a pastey Flava Flav in Western wear. He brings trombone, auxiliary percussion and harmony vocals to the LSB, but most importantly he brings the rock. Although he' been spinning with the Susan on and off since the band's inception, BPZMAG officially joined the LSB as a full time member and he sits first chair in the Lazy Ass Brass section.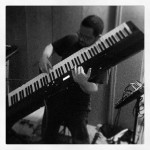 $2 Bill Turner and j. bell crossed paths while playing with "Shotgun Johnson & the Mississippi 7" when j. bell couldn't be bothered to remember to bring his charts to shows and $2 let him peek at his iPad. $2 brings energy, excitement and texture to the LSB and is a welcome addition as we roll out the $80 Whiskey barrel! As his pic suggests, he doesn't "need" a key-tar.
j. bell & the Lazy Susan Band in pictures!